GREEK POOL STONE - MARBLE
Pool marble projects gallery
THE SIGN OF ELEGANCE
Extraordinary natural stone elements of the Greek company Sofikitis, with high aesthetic characteristics, have become highly sought after by clients who love modern design, high-quality products, simplicity, and true elegance. The use of natural stone allows for greater enjoyment and a better swimmer experience and increases the value of the pool itself. These unique products offer outstanding beauty and durability, giving the pool a luxurious look.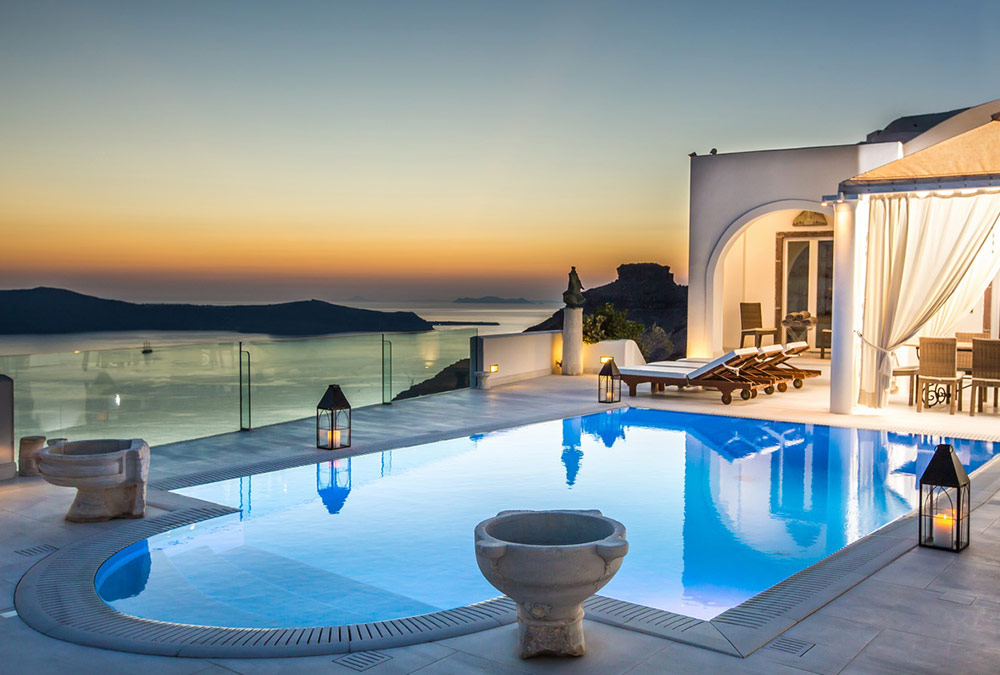 QUALITY AS STANDARD
The superior quality of all marble elements is the most important requirement of production. Such an approach is rewarded with outstanding customer feedback.

The elements are made using state-of-the-art natural stone processing equipment, allowing all models to be made with complete precision.
FOR THE DREAM PROJECT
Whether you are considering adding elements, remodeling or creating a new project, all this requires proper planning with the necessary inspiration. Let us help you build your dream project.

The biggest compliment is when a client tells us we offered him something he didn't even know he wanted to have.
SPECIAL TECHNOLOGY
When creating elements, specialized software is used, in such a way that the pool is digitally injected into the system and each element is produced to fit all adjacent elements. This prevents installation differences.
Elements such as overlays, linings, and decking are designed according to clients' needs. Standard elements can be ordered, but a client can also ask for special design, shape or texture.
SAFETY
It should be noted that children, having small toes and feet, can be much more easily injured on the overflow channels in the pool. For this reason, all models are designed to have narrow channels, thus preventing possible injuries and increasing pool safety.

Along with that, all sandblasted marble pool elements have anti-slip protection level R13.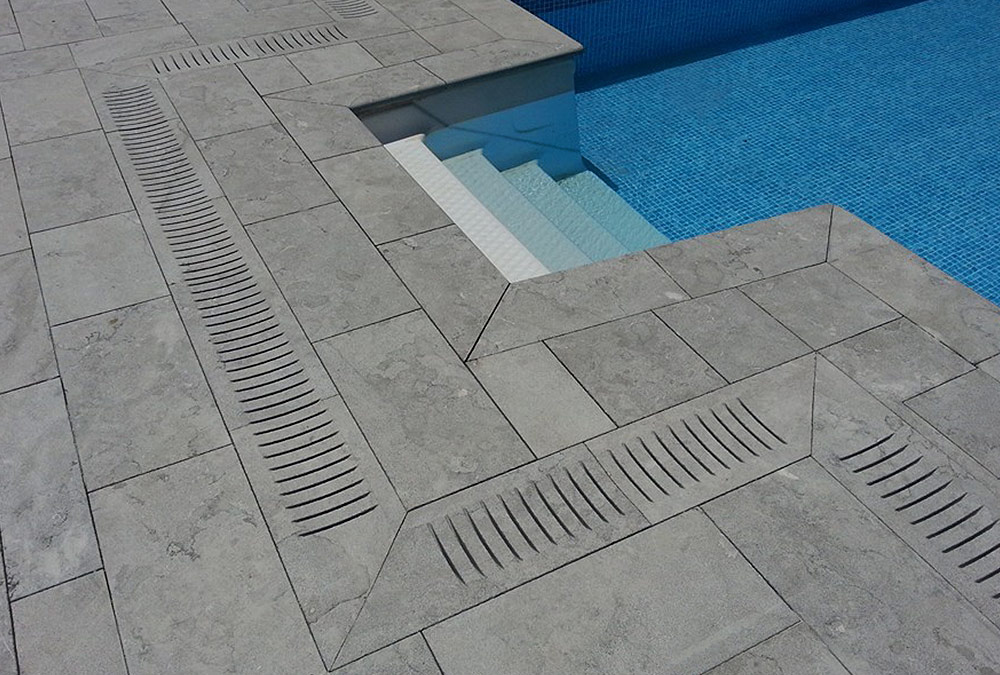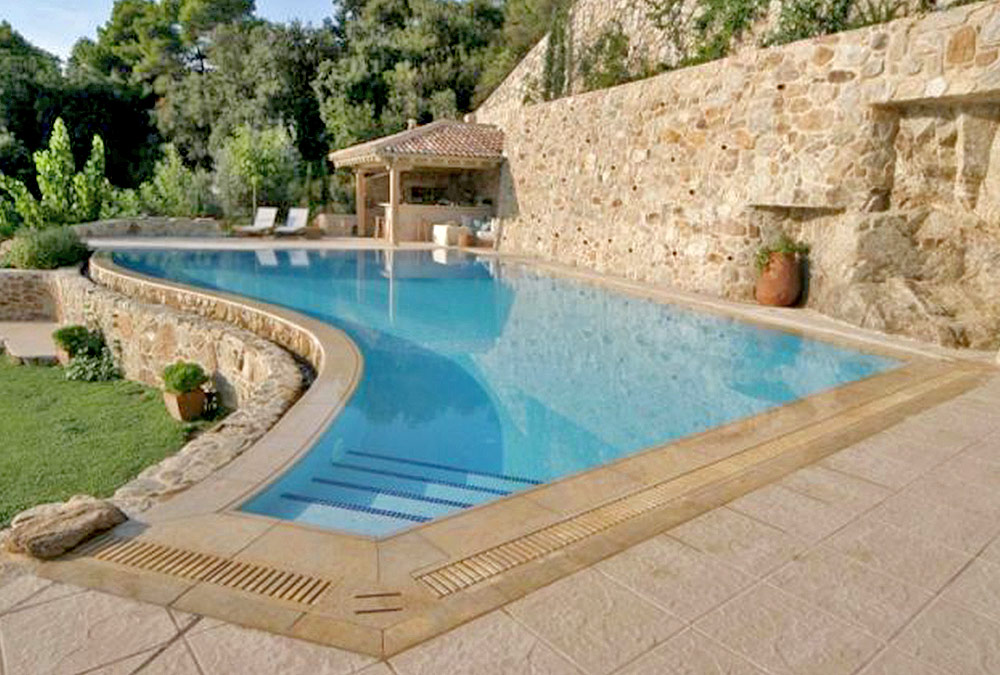 ELEMENTS HAVE NUMBER
All data on the elements produced are archived so that any element can be re-produced using the project identification number as well as the specific element number.
It is understood that the manufacturer will keep the digital recording for two years, with all the details of the elements ordered, as well as a color sample. If, after this period, the client wants the data to be kept, at low cost the data can be stored for up to 20 years.
POOL MARBLE PROJECTS GALLERY
The high quality and outstanding appearance of the Greek pool marble is more than obvious.
A large number of completed projects worldwide confirms this.

In the gallery, you can see a part of the realized projects, and get an idea of what your swimming pool environment might look like.
Whichever option you choose, marble as unsurpassed material will make the pool environment look truly special.