Bio pools
Bio pools gallery
FEAST FOR THE EYES
Quality, naturalness and beauty, a mix of natural products cleverly integrated with the best technologies.

The construction system of these swimming ponds is perfectly compatible with the environment and make surounding exceptionally beautiful, and gives us possibility that fairytail surounding become part of our everyday life.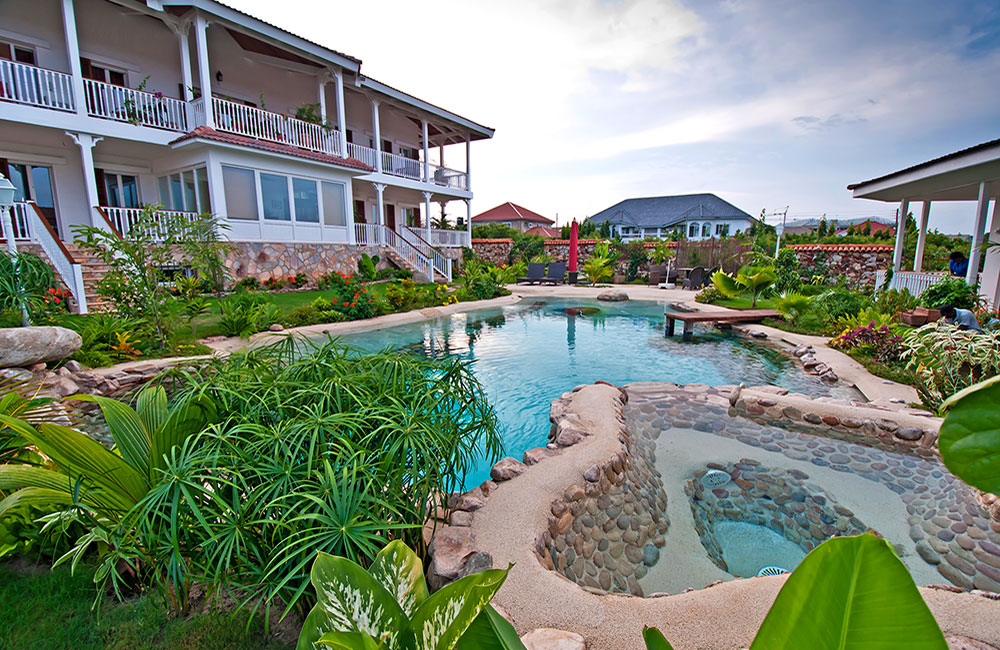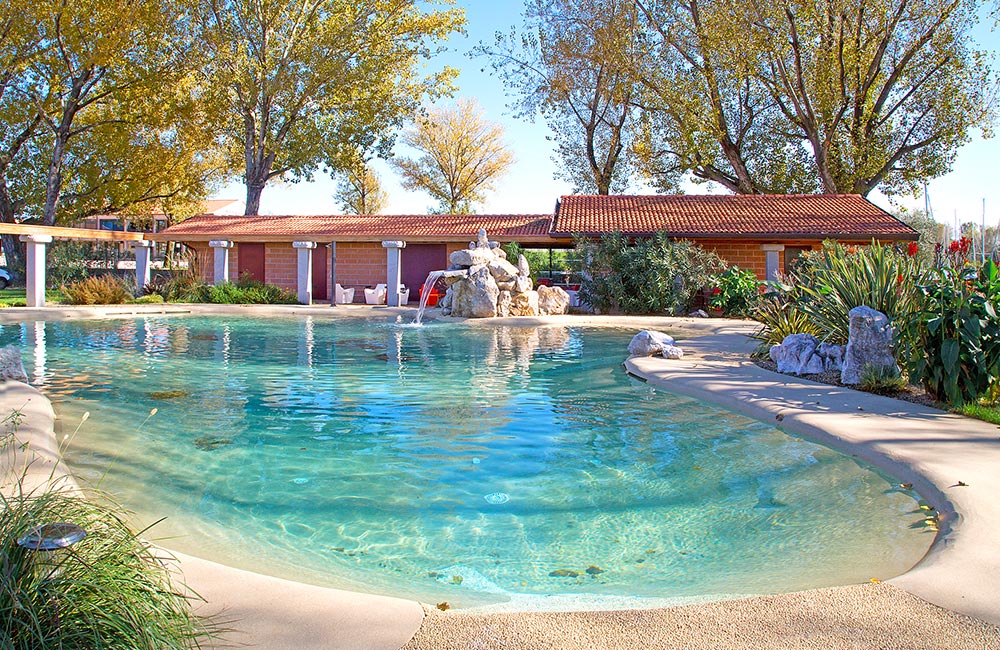 ELEMENTS OF THE LANDSCAPE
Bio pool will never be a foreign body in a garden, but a body of water that transforms along with the changing seasons, an ever harmonious presence.

In winter, when wrapped in leaves or snow, bio pool continues to be beautiful element of the landscape.
WELLNESS
Discover the safety of the gradated walls that turn into beaches and seating solutions, thus reproducing harmonious forms typical of nature.

Enjoy the design with which you can model chairs and chaise lounges to satisfy the needs of all bathers.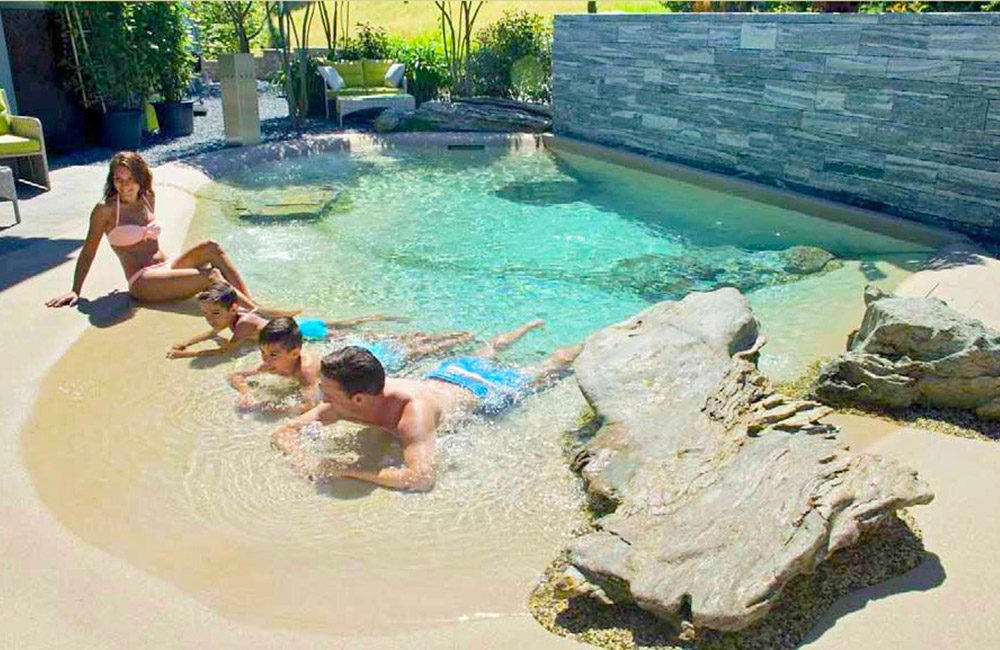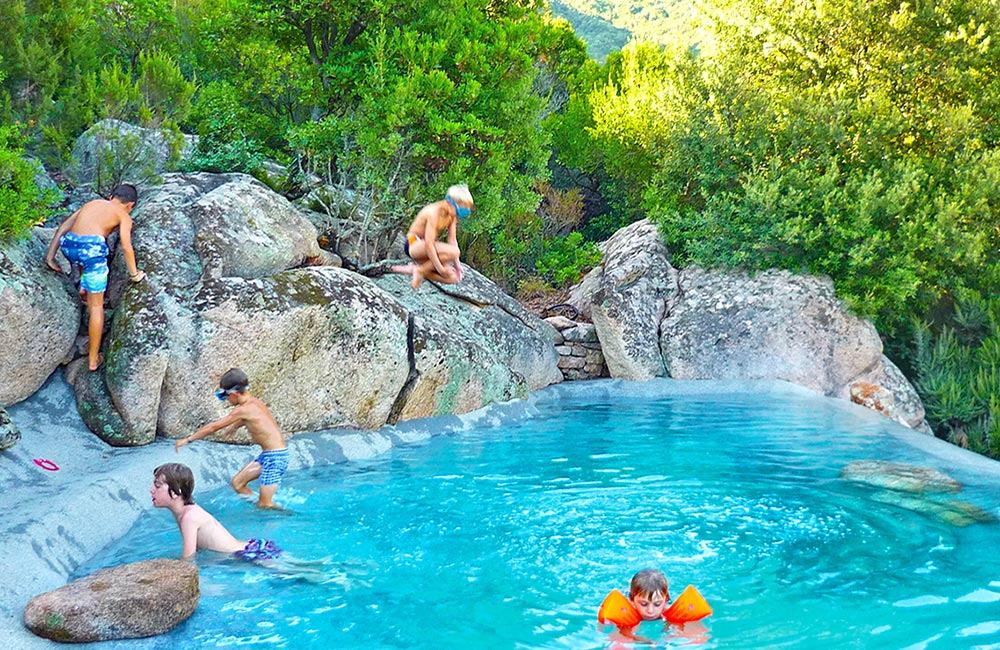 ENJOYING NATURE
Natural enviroment additionally inspires us all to spend more time in pool and close to the pool.

It's a huge joy to be in contact with the nature. And it's a huge joy to have some of the most beautiful natural environments in own yard. This gives us possibility to have many unforgetable moments with our dearest people.
BE A DESIGNER
Taking a cue from the proposed shapes you can design and customize bio pool according to the landscaping and architectural setting.
Your wishes and ideas - our expert support, and we will find the best solution for the space you want to use.

The exact positioning and orientation of the pool should consider optimal exposure to he sun.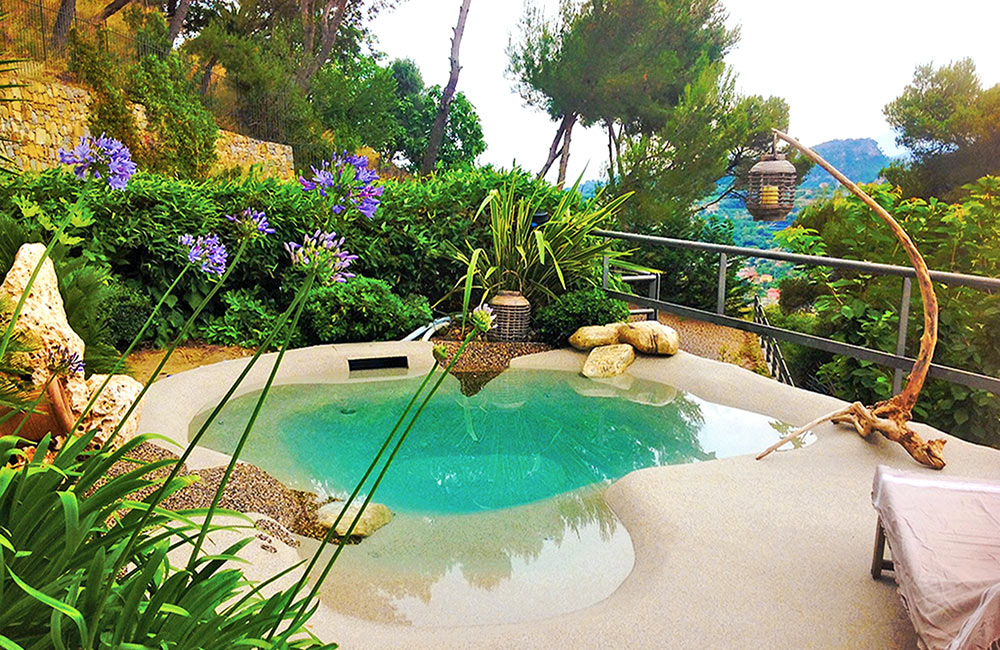 BIO POOL GALLERY
We are also amazed with possibilities that we have with this new technology of swimming pool building. To be able to transfer some of the most beautiful ambients from nature to our own surounding, and make it to be part of our daily lifes, gives us big inspiration.

Take a look at the gallery of realized bio pools, and tell us how your dream garden would look like.